One of our most recent projects for our client Fuller, Smith & Turner has involved The Anglers on the Thames in Teddington, which has recently been refurbished in what the group describes as a 'modern rustic style'.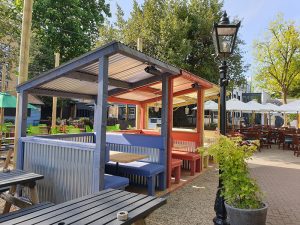 The Anglers has existed since the mid-18th century when it was popular among local fishermen and it was acquired by Fuller's in 2010.
We were onsite for 16 weeks and acted as both Quantity Surveyor and Project Co-Ordinator. The project included the construction of a new orangery, a formal function room with views over Teddington Lock and a large garden scheme.
PSE Associates provides traditional professional Quantity Surveying and Project Management services to many brand leaders in the leisure, retail and commercial sectors.