Not so long ago, the 'festive period' lasted no more than a week or so and if anyone got together with friends and relatives or work colleagues for a Christmas drink or meal, it would be pretty near to the big day itself.
Nowadays, as soon as summer is over, it seems that Christmas puddings and large tubs of festive chocolates start to appear in the supermarkets…
One industry which is benefitting from the lengthening of the Christmas period is the hospitality sector. According to a recent report from CGA, the data and research consultancy, on-trade sales data shows that the festive period is beginning to extend to three weeks of celebrations, as consumers start going out from the second weekend of December onwards.
CGA reports that two-thirds of people (62%) visit the on-trade to eat or drink over Christmas, with half going out more than they would at other times of the year. Last year, the on-trade saw impressive sales growth over the festive period, helped in part by the mild weather and the fact Christmas 2018 fell mid-week, giving consumers two weekends either side of Christmas Day to visit pubs and restaurants.
This helped boost overall sales of food and drink through managed outlets by 7% on the previous year, with sales of food up 4.3% and drink sales rising 4.7% according to the CGA Christmas Report 2018.
Restaurants proved the most popular destination type, with 70% of consumers going out to a restaurant during December 2018, a rise on the previous year. Some 64% of consumers say they visit pubs over Christmas, while 23% visit bars.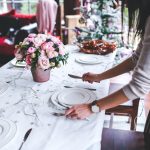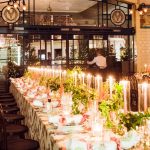 With Christmas Day 2019 on a Wednesday, this should prove positive for pubs and restaurants, while mild weather – although not typically festive – would also tempt more people out. Key days for going out remain the Friday and Saturday before Christmas and New Year's Eve.
Interestingly, it seems that some consumers may be tempted to eat out at Christmas this year because supply issues are pushing up prices for some traditional festive fayre, including turkeys. In fact, fewer turkeys have been hatched this year after high summer temperatures reduced the number of eggs, again according to CGA, while some turkey producers, also fed up with the seasonality of their birds, have turned to chicken production instead… Added to this, the relentless wet weather has hit supplies for vegetables such as Brussels sprouts and potatoes.
CGA suggests that this, combined with some set menus and Christmas promotions, plus the time saved on shopping in a busy supermarket, cooking and all the washing up, might be enough to pursue consumers to eat out on Christmas Day instead.
The festive and New Year period remains the busiest time of the year for the hospitality sector. As ever at PSE Associates, we have been working closely with our clients to make sure that their new projects or refurbishments are ready to take advantage of this upsurge in business.
Wishing everyone a very busy Christmas and New Year!