In his 17th century diary, Samuel Pepys described the pub as 'the heart of England'. Some would argue that many communities have lost 'their heart' over the past decade or so, as pubs have closed. But, at long last, the tide appears to be turning.
Analysis of official Government data by the commercial property company, Altus Group, showed that the rate at which pubs are disappearing in England and Wales has halved. Between 2001 and 2008, about 13,000 pubs closed due to a variety of factors including a change in social habits, high business rates and the availability of reasonably cheap alcohol in supermarkets.
Pubs are still closing but the speed this is happening has slowed up considerably. Altus reports that the overall number of pubs in England and Wales, including those vacant and to let, fell to 41,536 on 1st January 2019 down 914 during the 2018 calendar year. That number declined further to 41,301 on 30 June 2019.
"Since legislative changes in May 2017, pubs looking to respond to the changing market have been able expand their food offer without the cost and uncertainty of having to apply for planning permission," says Alex Probyn, Altus Group UK President.
"Also, local communities through the community right to bid provisions now have a say on the future of their local by the listing of a public house as an asset of community value which results in an automatic removal of the permitted development rights for its demolition or change of use."
Once a local council has designated a pub as an ACV, a six-month moratorium is placed on development plans, giving anyone interested in saving the pub time to raise funds to bid for it.
Alex Probyn adds: "The new retail relief, which discounted business rates bills by a third from 1 April for smaller pubs in England, will certainly have helped to ease cost pressures with the average small pub saving £6,052."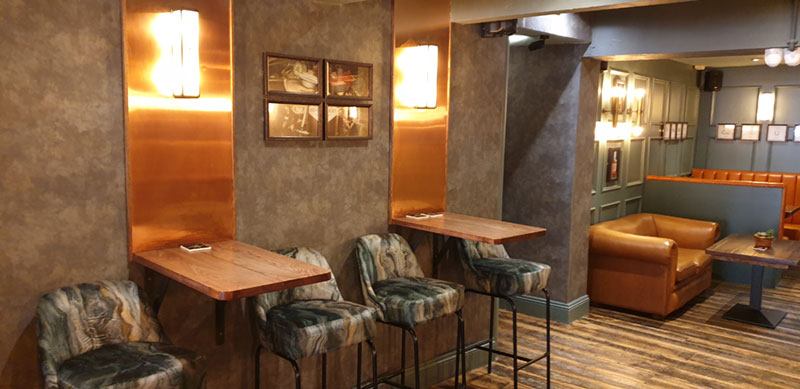 We know that many pubs are here today because of the passion of the people owning or managing them. We recently provided quantity surveying support to our client Star Pubs & Bars on the refurbishment of The Globe Inn (previously The Snooty Fox) in the centre of Newbury.
The new licensees there are Colin and Katie Martin and, according to an article in Newbury Today, the couple have always 'wanted to run a pub together and have always wanted to save a pub'.
Mr and Mrs Martin have both given up corporate jobs in London to run The Globe, although both have pub backgrounds and come from publican families.
"You read about the amount of pubs that close on a daily basis," said Mr Martin. "We saw The Snooty Fox had been closed and that there had been interest in it."
Not wanting to lose another pub to housing, the couple said it became their 'mission to save it'.
The building, which dates back to 1875, has been revamped with a contemporary look to expose the original timber flooring and brickwork. Booth seating and a snug has been created at the rear, complete with sofas.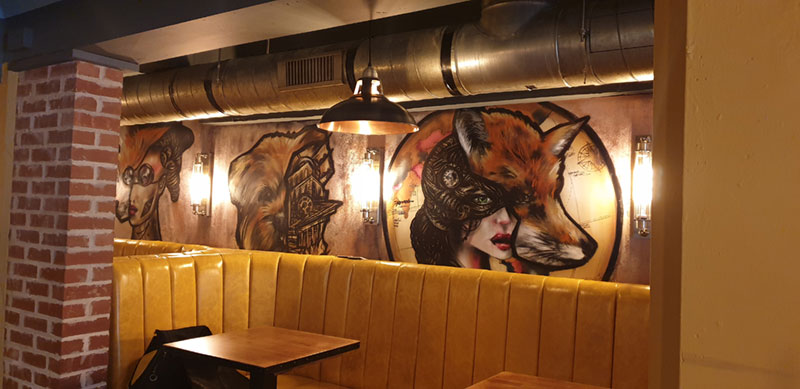 The overhaul also involved replacing the toilets, refitting the kitchen and upgrading the cellar with state-of-the-art dispense equipment. Mr and Mrs Martin plan to give The Globe a café/bar feel during the day, serving pastries and light bites such as artisan sandwiches, salads and soups and coffee.
At PSE Associates we have been working with pubs and pub companies for nearly 30 years and are delighted to support our clients to refurbish pubs which are at the heart of their local community. They are so much a part of our heritage here in the UK.
Pubs can be traced back to Roman taverns, through the Anglo-Saxon alehouse to the development of the tied house system in the 19th century. In 1393, King Richard II introduced legislation that pubs had to display a sign outside to make them easily visible.
We look forward to more continuing good news regarding the UK's pub sector.
PSE Associates provides traditional professional Quantity Surveying and Project Management services to many brand leaders in the leisure, retail and commercial sectors.